Greetings adventurers!

As promised, here is a summary of my progress on the project since the last pre-alpha that took place in June.
A new quest system has been implemented. The latter now allows for greater diversity in quests. They can now take into account server time, zone visit, and much more! In order to accompany it and to respect one of the objectives that I had set for Alteros Online, a dialogue system was implemented in order to allow the scenario part of the quests not to be forgotten. An indicator was also put in place to help the players to complete their task without assisting them too much.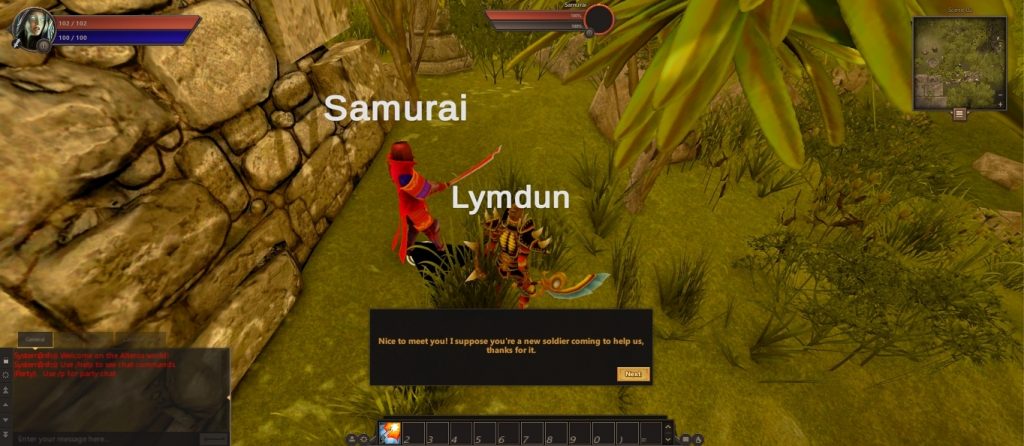 Another system has been implemented, though not necessarily visible to the players eye, a system of autonomous spawning of monsters. In the past, I was obliged to place the monsters on the world by my hand, which made me waste time. Now, the system can generate the monsters randomly in an specific area.
Another thing I added that I was asked, a menu of settings to configure the game, graphics, sound in its own way.
In addition, a lot of work was done on the comfort of the players; a "loot all" button for dead monsters, an interface for the invocation of spells, etc …

Finally, all the bugs discovered have been corrected, and important optimizations have taken place. The network system has been completely redone, is much more stable (and by far) and much more powerful. The tests continue on this side, but it seems that the network will soon allow Alteros Online to host a massive simultaneous number of players!


Concerning short-term future objectives, add features to quests like cinematics, have a complex artificial intelligence to better manage situations for the pets / mercenaries(see how PvP works on the forum). The big task in progress concerns the atmosphere of the game. The climate, the time, the associated events. Lots of things to come!