French version: Click here
Hello everyone !
As you may have noticed this month of May, I didn't communicate a lot about the progress of the game.
For a number of reasons, firstly because I did a lot of research on the mathematical formulas to use for statistics/spells or about the Free To Play VS Pay To Play reflection, but I would communicate on it later (And also It should not be forgotten, I work alone on this project since the beginning).
But especially for an important reason, which will be precisely the subject of this announcement, the complete overhaul of the user interface!
This new interface brings many things, starting with a design more suited to the game world, more advanced, more complex, with much more features, in order to simplify the life of adventurers.
About the new features, a completely redesigned chat to get better usage: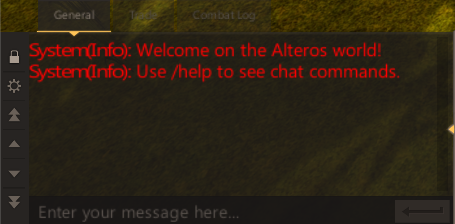 As you can notice, buttons added to the left, and especially a system of tabs so as not to mix conversations and allow better legibility. Another novelty I could quote, adding notifications, as below!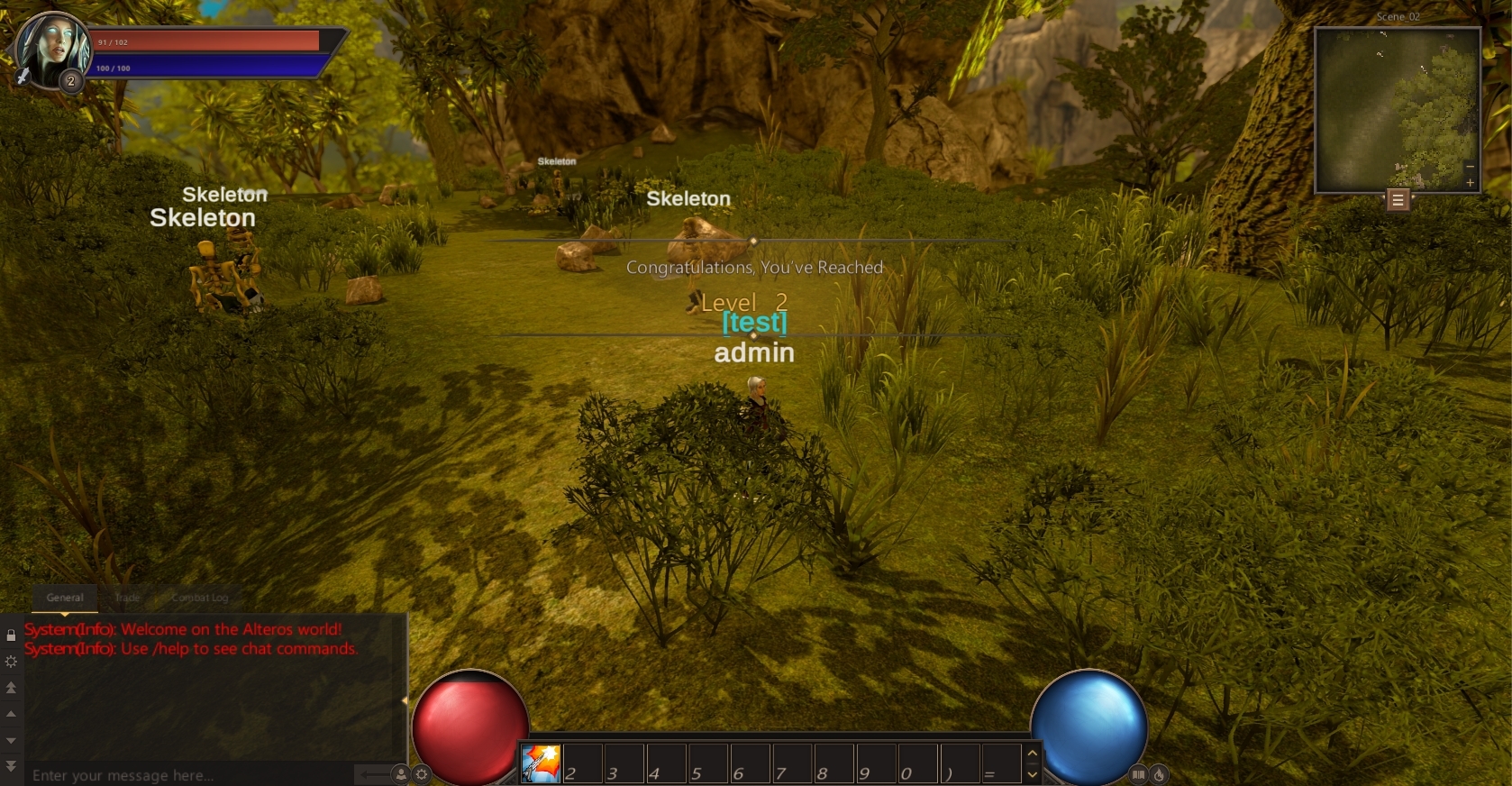 Concerning the globes, I am always thinking about them, so consider them as a test at the moment.
Another example of the redesign of the interface: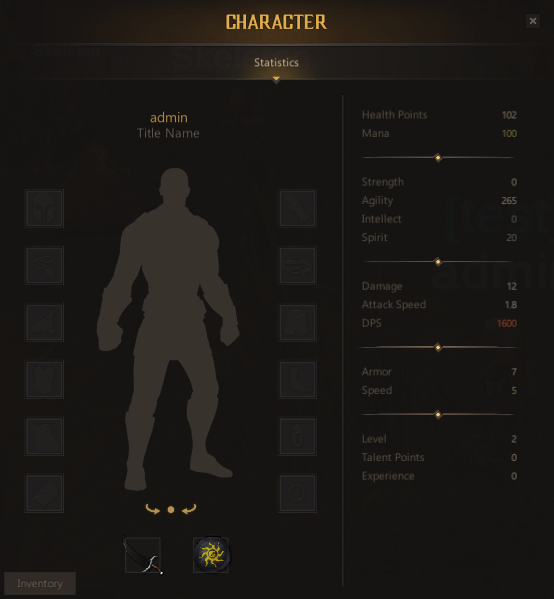 So I can announce you that after more than a month of hard work, the V2 interface of Alteros Online is over! In addition to all this, a lot of new effects related to the interface have been added, and that the game can now support 4K resolution!
Concerning the following of the events, in the coming days, I will be working on solving minor interface bugs, I will improve the new profession/harvesting system, add the group system as well as the I will complete my research concerning the statistics, I will add certains classes, the skills, as well as the system of armor very soon!
For those who are wondering about when the next alpha test will take place, I will make sure to prepare one for June/July, and if possible one second during the summer.
See you soon!
Forum post: Click here